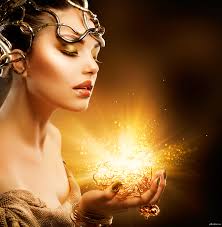 Just Imagine....a new magical you!
Within us lies the potential for great transformation! With the right guidance and support, the ability to put into action and manifest your desires are readily available to you. During this 6-week program, you will learn:
-The basic principles and definition of applied alchemy.
-Learn how to put into action and manifest what you want in your life by intention with applied metaphysical tools.
-Explore your deepest desires & needs and understand how they intertwine with your everyday life in the NOW.
-Learn how to curate your very own magical candle (s) with essential oils & herbs.
-Intuitive Life Coaching to enhance your awareness of where you are in life now and what steps you should take next.
 
Here's What You'll Get:
A Magical Me! Welcome Packet which will include:
Your own Magical Me! Work & Note Book
Supplies for curating your own magical candle (**These items will be shipped to you express**)
We will have our sessions via Zoom videoconferencing
Classes start on June 2nd, 2018